---
By Elliott Hillock  //  Photo Brad Neathery
---
This highly technical hardware of the Mathews Halon 32 is an engineering marvel that you need to experience to understand.  If the combination of dependable, fast, quiet and smooth is what you are looking to fill your bow case with, then you've just found it.  Start by personalizing it straight from the factory.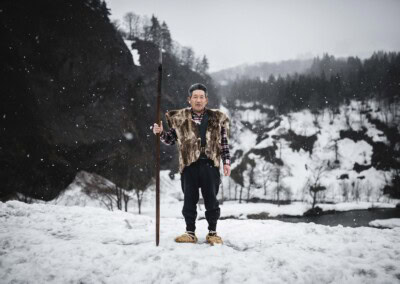 Matagi
"The word 'matagi' is derived from 'matagu', meaning to cross over, step over or straddle, bounding an image of people between two worlds — the realm of humans and that of the mountain deity: yama-no-kami." Scott Schnell, Ph.D., Associate Professor Emeritus in Anthropology This post is only available to members.
Deer Wars
Therein lies the overarching question: what does society want our landscape to look like? We seem to be moving toward a future where, in the name of "rewilding," people are disassociating with the land. This post is only available to members.