---
In 2007, Gary Edinger's life was moments from ending.
For years, he logged by himself in the forests of Wisconsin. He was raised to be independent, resourceful, strong. One miscalculation when felling a tree severed his leg below the knee and his life changed in an instant. Miles from help and dangerously losing blood, Gary fought the desire to ease the pain and lie down in the snow, which would have certainly been a death sentence.
Gary's incredible story is one of determination, for not only was he fighting for his will to live, but also to continue the lifestyle of an outdoorsman that he has pursued since he was a child.
For more reading on this tremendous individual, you can read Edge of Edinger, our story from Modern Huntsman Volume Three: Wildlife Management.
Gary's book, Will to Live: Saga of Survival, is available at garyedinger.com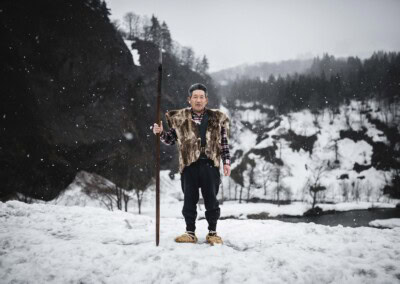 Matagi
"The word 'matagi' is derived from 'matagu', meaning to cross over, step over or straddle, bounding an image of people between two worlds — the realm of humans and that of the mountain deity: yama-no-kami." Scott Schnell, Ph.D., Associate Professor Emeritus in Anthropology
Deer Wars
Therein lies the overarching question: what does society want our landscape to look like? We seem to be moving toward a future where, in the name of "rewilding," people are disassociating with the land.