---
by Elliott Hillock  //  Photo  Josh Abel
---
If you don't have the On X Hunt App to help you navigate the unknown, you should probably go ahead and buy this little dude.  The weight to value ratio is high here: it'll throw a super hot shower of sparks into your tinder bundle to start a fire, and it also has a small built-in compass and whistle.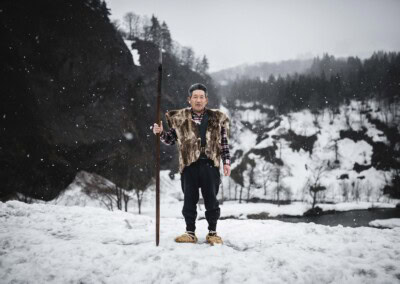 Matagi
"The word 'matagi' is derived from 'matagu', meaning to cross over, step over or straddle, bounding an image of people between two worlds — the realm of humans and that of the mountain deity: yama-no-kami." Scott Schnell, Ph.D., Associate Professor Emeritus in Anthropology This post is only available to members.
Deer Wars
Therein lies the overarching question: what does society want our landscape to look like? We seem to be moving toward a future where, in the name of "rewilding," people are disassociating with the land. This post is only available to members.