---
by Brad Neathery  //  Photo  Josh Abel
---
YETI excels at solving practical problems with excellence, and building a tribe of people who just get it. The Rambler Bottles are no exception to that rule. This 26oz Rambler holds just enough liquid for when you won't be off the grid too long, but still want to keep a drink handy. The TripleHaul™ Cap makes for easy hauling and air-tight storage. Nothing gets in or out of this bad boy. Not even nature's varying temperatures.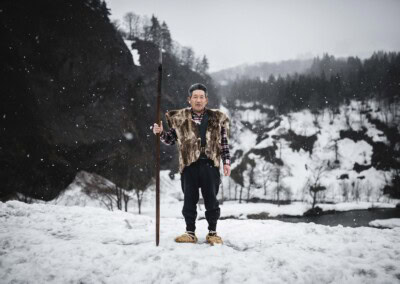 Matagi
"The word 'matagi' is derived from 'matagu', meaning to cross over, step over or straddle, bounding an image of people between two worlds — the realm of humans and that of the mountain deity: yama-no-kami." Scott Schnell, Ph.D., Associate Professor Emeritus in Anthropology This post is only available to members.
Deer Wars
Therein lies the overarching question: what does society want our landscape to look like? We seem to be moving toward a future where, in the name of "rewilding," people are disassociating with the land. This post is only available to members.