---
By Tyler Sharp  //  Photo Josh Abel
---
Have you ever been in the backcountry, on a remote river, or an expansive ranch and got caught in a torrential downpour? Many of us have, and your thoughts immediately go to making sure the important things are dry, the very things you might need to survive. Whether it's the GPS, dry clothes, ammunition, or your photographic weapon of choice, this YETI Panga will keep it dry, and safe. Built to withstand major beatings, including your "buddy" who breaks everything he borrows, this fully submersible duffle is just about bulletproof (metaphorically, though I wouldn't be surprised). Pull the zipper until it locks, tighten the straps over your shoulders, and you're off, with less time to worry about keeping your gear dry, and more time to think about the important things…like a safe place to swim when your sister is learning to row and flips the boat in whitewater.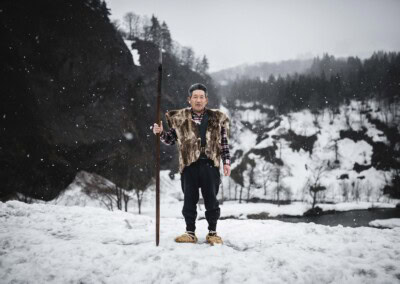 Matagi
"The word 'matagi' is derived from 'matagu', meaning to cross over, step over or straddle, bounding an image of people between two worlds — the realm of humans and that of the mountain deity: yama-no-kami." Scott Schnell, Ph.D., Associate Professor Emeritus in Anthropology This post is only available to members.
Deer Wars
Therein lies the overarching question: what does society want our landscape to look like? We seem to be moving toward a future where, in the name of "rewilding," people are disassociating with the land. This post is only available to members.