The Lowlands™ Blanket helps transform every outdoor concert, tailgate, or backcountry post-up into your personal base camp. Everything from the waterproof utility layer to the supremely soft, insulated interior were meticulously engineered to create a one-of-a-kind, all-terrain, ultra-comfortable blanket. And your dog will love it, too. It's designed to repel dirt, burrs, and pet hair — so let them sit, lay, and roll around on it as much as they like.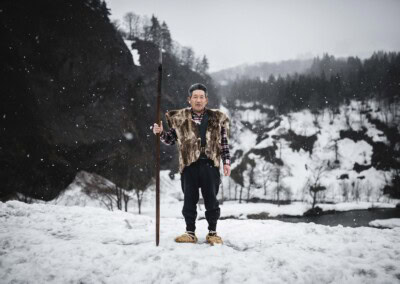 Matagi
"The word 'matagi' is derived from 'matagu', meaning to cross over, step over or straddle, bounding an image of people between two worlds — the realm of humans and that of the mountain deity: yama-no-kami." Scott Schnell, Ph.D., Associate Professor Emeritus in Anthropology This post is only available to members.
Deer Wars
Therein lies the overarching question: what does society want our landscape to look like? We seem to be moving toward a future where, in the name of "rewilding," people are disassociating with the land. This post is only available to members.