---
The Wild Texas Film Tour is a multi-city short film tour showcasing wildlife, adventure, and conservation stories from across the state. Meet the characters in the films, the folks behind the cameras, and some of the best photographers, anglers, outdoorsman, and wildlife enthusiasts in the state of Texas. 2018 tour dates coming soon.
Hosted by filmmaker and conservationist Ben Masters.
Made possible by YETI, Texas Parks & Wildlife Foundation, Stewards of the Wild, Epic Provisions, King Land & Water, and Borderlands Research Institute.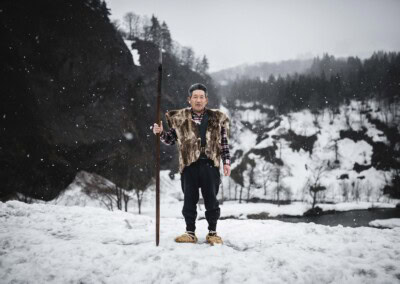 Matagi
"The word 'matagi' is derived from 'matagu', meaning to cross over, step over or straddle, bounding an image of people between two worlds — the realm of humans and that of the mountain deity: yama-no-kami." Scott Schnell, Ph.D., Associate Professor Emeritus in Anthropology This post is only available to members.
Deer Wars
Therein lies the overarching question: what does society want our landscape to look like? We seem to be moving toward a future where, in the name of "rewilding," people are disassociating with the land. This post is only available to members.