---
By Tyler Sharp  //  Photo  Josh Abel
---
Bourbon has long been an American staple, yet has enjoyed a marked rise to fame in recent years. The downside of that popularity is that bourbons like Weller's 12 Year, which starts with the same Pappy Van Winkle recipe, has become harder and harder to find. Simply put, this is one of the best bourbons you can get for a nominal price, which is usually between $25-$35. Aged 12 years, with a sweeter smell and taste due to the fact that it's a wheated bourbon, if you see this bottle on the shelf somewhere, buy it. Let it breathe a little bit in a glass, and it will out-taste many of the competing bottles twice its price, which is something worth toasting to.
Lure of the Laguna
Lure of the Laguna is the first film in our four-part series with Lone Star Beer. Chapter One features angling savant Ben Paschal and his obsession with saltwater fly fishing on the coast of Texas. It's a story about hard work, dedication, and bailing on the internship his parents wanted him to take to follow his passion in the Laguna Madre.
El Observador
"El Observador" is a short documentary following wildlife cinematographer Austin Alvarado and explores his relationship with nature via his work pursuing black bears in Far West Texas. It is a visually stunning journey through the Big Bend region that highlights the incredible resilience of bears that have returned to this area. "El Observador" is a Modern Huntsman film presented by SWAROVSKI OPTIK.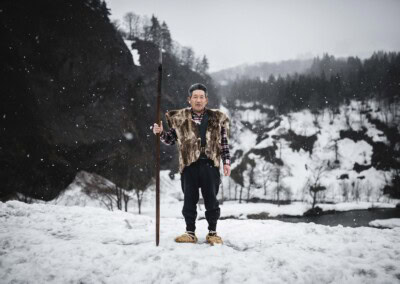 Matagi
"The word 'matagi' is derived from 'matagu', meaning to cross over, step over or straddle, bounding an image of people between two worlds — the realm of humans and that of the mountain deity: yama-no-kami." Scott Schnell, Ph.D., Associate Professor Emeritus in Anthropology This post is only available to members.