---
By Tyler Sharp  //  Photo  Josh Abel
---
Bourbon has long been an American staple, yet has enjoyed a marked rise to fame in recent years. The downside of that popularity is that bourbons like Weller's 12 Year, which starts with the same Pappy Van Winkle recipe, has become harder and harder to find. Simply put, this is one of the best bourbons you can get for a nominal price, which is usually between $25-$35. Aged 12 years, with a sweeter smell and taste due to the fact that it's a wheated bourbon, if you see this bottle on the shelf somewhere, buy it. Let it breathe a little bit in a glass, and it will out-taste many of the competing bottles twice its price, which is something worth toasting to.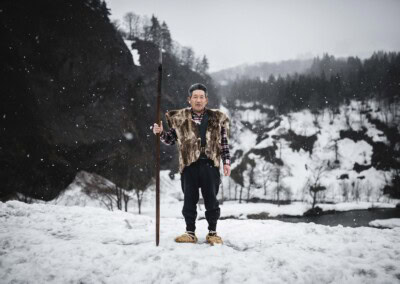 Matagi
"The word 'matagi' is derived from 'matagu', meaning to cross over, step over or straddle, bounding an image of people between two worlds — the realm of humans and that of the mountain deity: yama-no-kami." Scott Schnell, Ph.D., Associate Professor Emeritus in Anthropology This post is only available to members.
Deer Wars
Therein lies the overarching question: what does society want our landscape to look like? We seem to be moving toward a future where, in the name of "rewilding," people are disassociating with the land. This post is only available to members.