---
By Brad Neathery  //  Photo  Josh Abel
---
The VSSL Flask solves two major problems when in the field. It holds your spirit of choice, and also acts as an LED flashlight to help guide you in the dark. VSSL Flasks are infused/lined with glass to preserve the taste & quality of your favorite spirit. Conceals perfectly in your pack and allows for a nice celebration at the end of a successful hunt.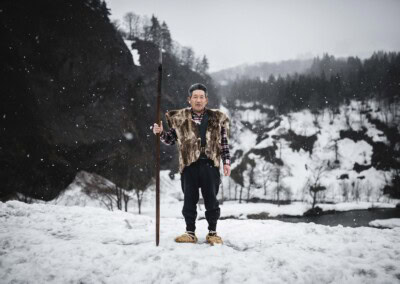 Matagi
"The word 'matagi' is derived from 'matagu', meaning to cross over, step over or straddle, bounding an image of people between two worlds — the realm of humans and that of the mountain deity: yama-no-kami." Scott Schnell, Ph.D., Associate Professor Emeritus in Anthropology This post is only available to members.
Deer Wars
Therein lies the overarching question: what does society want our landscape to look like? We seem to be moving toward a future where, in the name of "rewilding," people are disassociating with the land. This post is only available to members.