---
In the flooded timbers of Arkansas, three women are changing the public perception of waterfowl hunting. Cara Harper, former host of Ducks Unlimited TV, waterfowl guide Ashton Stockwell, and Kim Rogers, their lifestyle is about far more than pulling the trigger. It's about the hunt, the visceral experience of calling birds into decoys and the skill required to do so. Their goal is to make people rethink stereotypes of women in hunting. In Uncharted Waters, they do exactly that.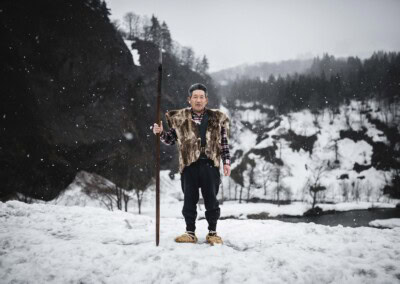 Matagi
"The word 'matagi' is derived from 'matagu', meaning to cross over, step over or straddle, bounding an image of people between two worlds — the realm of humans and that of the mountain deity: yama-no-kami." Scott Schnell, Ph.D., Associate Professor Emeritus in Anthropology This post is only available to members.
Deer Wars
Therein lies the overarching question: what does society want our landscape to look like? We seem to be moving toward a future where, in the name of "rewilding," people are disassociating with the land. This post is only available to members.