Tecovas Medium Weekender Duffle
Photography by Tecovas
---
For those of you that are familiar with Tecovas Boots, you are well aware of the supple leather, the perfect fit, the iconic design, and the ridiculously reasonable price point that makes Tecovas so unique. Well, the Tecovas family of products has recently expanded beyond boots, and we are not upset about it. Meet the Medium Weekender Duffle, or the self-proclaimed "Go-Anywhere Bag". Handcrafted in a classic shape, this is the perfect bag for a quick getaway.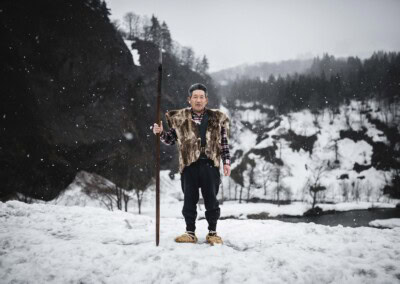 Matagi
"The word 'matagi' is derived from 'matagu', meaning to cross over, step over or straddle, bounding an image of people between two worlds — the realm of humans and that of the mountain deity: yama-no-kami." Scott Schnell, Ph.D., Associate Professor Emeritus in Anthropology This post is only available to members.
Deer Wars
Therein lies the overarching question: what does society want our landscape to look like? We seem to be moving toward a future where, in the name of "rewilding," people are disassociating with the land. This post is only available to members.