Tecovas Boots : The Cartwright
---
By Tyler Sharp  //  Photo Tyler Sharp
---
My mother grew up in a famous boot making town in Texas, and I pretty much spent the first 4 years of my life in them, dragging my toes behind the tricycle until the leather wore through. Point is, I consider myself somewhat of an aficionado, and can easily say that Tecovas makes some of the best boots for your money right now. The Cartwright is a calfskin, classic cowboy boot with no frills, and plenty of function. Handmade in over 200 steps at a historic factoy in Léon, Mexico, I've personally witnessed the magic of these boots being created, and it's impressive. They feel broken in right out of the box, and wear beautifully over time. And while they're definitely tough, I wouldn't recommend dragging your toes behind a tricycle.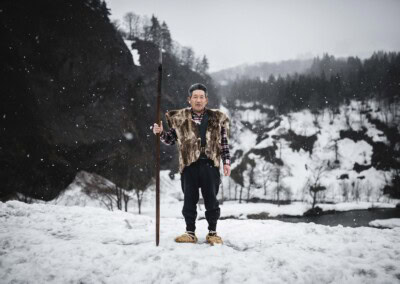 Matagi
"The word 'matagi' is derived from 'matagu', meaning to cross over, step over or straddle, bounding an image of people between two worlds — the realm of humans and that of the mountain deity: yama-no-kami." Scott Schnell, Ph.D., Associate Professor Emeritus in Anthropology This post is only available to members.
Deer Wars
Therein lies the overarching question: what does society want our landscape to look like? We seem to be moving toward a future where, in the name of "rewilding," people are disassociating with the land. This post is only available to members.