---
This film is from the Sicmanta stable, which comes with the caring eye of Donnie Vincent and his team. This is immediately obvious as the seconds tick by. The timing, tone, colour and mood carried by an expertly crafted soundtrack. We don't see large volumes of content from this production house, but what they produce is industry leading.
This isn't a story about hunting, as much as it's an appreciation of the sustainable use of wildlife and the landscape in a commercial capacity. It chronicles the search by EPIC bar to find suppliers who truly care about the wildlife they harvest. Where the concern goes beyond a single focus, and values their impact on the land as well. The journey is one centered around the field harvest of bison, and the care taken in processing after the fact. It showcases the direction modern agriculture should take.
It is hard not to be moved and motivated the story. If we all pushed a little closer to this way of thinking, our planet would be a better place.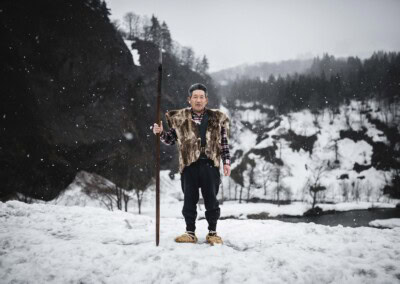 Matagi
"The word 'matagi' is derived from 'matagu', meaning to cross over, step over or straddle, bounding an image of people between two worlds — the realm of humans and that of the mountain deity: yama-no-kami." Scott Schnell, Ph.D., Associate Professor Emeritus in Anthropology This post is only available to members.
Deer Wars
Therein lies the overarching question: what does society want our landscape to look like? We seem to be moving toward a future where, in the name of "rewilding," people are disassociating with the land. This post is only available to members.