Introducing The 2020 Spring/Summer Collection from James Purdey & Sons
---
Ladies Linen Safari Shirt
Mens Percival Safari Vest
Mens Percival Safari Jacket
Many of us are familiar with the incredible craftsmanship of the rifles and shotguns made by James Purdey & Sons. That tradition of excellence carries over to the London company's clothing, which couples a classic sporting look with modern fabric technology and durable construction. Take the Ventile® twill as an example. Originally developed for the Royal Air Force in WWII refined in the decades since, this time honored material is incorporated in the Mens Percival Safari Jacket and Vest, making it a fitting garment for the sportsman that seeks a more traditional approach to sporting attire.
Stay tuned for more storytelling from Purdey with their involvement in Modern Huntsman Volume Five: Traditions.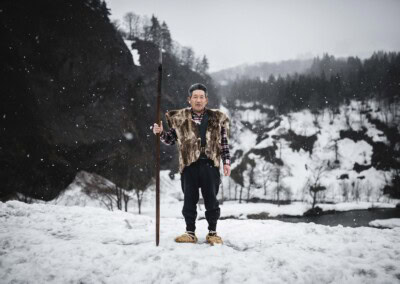 Matagi
"The word 'matagi' is derived from 'matagu', meaning to cross over, step over or straddle, bounding an image of people between two worlds — the realm of humans and that of the mountain deity: yama-no-kami." Scott Schnell, Ph.D., Associate Professor Emeritus in Anthropology This post is only available to members.
Deer Wars
Therein lies the overarching question: what does society want our landscape to look like? We seem to be moving toward a future where, in the name of "rewilding," people are disassociating with the land. This post is only available to members.