PRESENTED BY REI
---
Each fall our skies fill with the wings of migrating raptors. This ancient migration spans two hemispheres, binding our backyards to the forests of the far north and the wildest corners of South America. A network of volunteers and biologists stand ready to document each pulse of the migration by collecting data that may arm us with the means to better understand the health and wellbeing of these wayward fliers and the landscapes that sustain them. Sky Migrations is a film about a journey that embeds us in this epic migration for a brief moment, telling the stories of those who, with eyes cast skyward, tuck themselves atop mountains to help ensure that October skies may continue to flood with raptors, and that wilderness itself lives on.
Lure of the Laguna
Lure of the Laguna is the first film in our four-part series with Lone Star Beer. Chapter One features angling savant Ben Paschal and his obsession with saltwater fly fishing on the coast of Texas. It's a story about hard work, dedication, and bailing on the internship his parents wanted him to take to follow his passion in the Laguna Madre.
El Observador
"El Observador" is a short documentary following wildlife cinematographer Austin Alvarado and explores his relationship with nature via his work pursuing black bears in Far West Texas. It is a visually stunning journey through the Big Bend region that highlights the incredible resilience of bears that have returned to this area. "El Observador" is a Modern Huntsman film presented by SWAROVSKI OPTIK.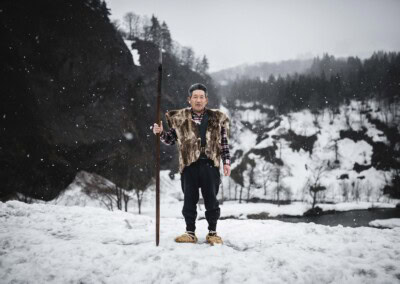 Matagi
"The word 'matagi' is derived from 'matagu', meaning to cross over, step over or straddle, bounding an image of people between two worlds — the realm of humans and that of the mountain deity: yama-no-kami." Scott Schnell, Ph.D., Associate Professor Emeritus in Anthropology This post is only available to members.