---
After 20 years on the front lines that left multiple gunshot and shrapnel wounds across his body, Ret. Master Sergeant Farmer reached a breaking point. While trying to rebuild his life, he rediscovered a gift from a friend that led him down an unexpected path to healing.
"Hunting requires you to be present in that exact moment. It gives you an opportunity to have an external perspective, and you know what, it humbles you. You're whittled down, and there's a growth that comes from that. You learn a lot about yourself in the elements, and you know where you stand in life's grand perspective."
-Ret. Master Sergeant Farmer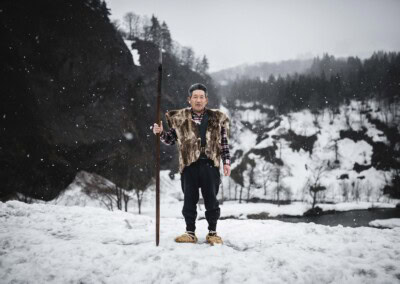 Matagi
"The word 'matagi' is derived from 'matagu', meaning to cross over, step over or straddle, bounding an image of people between two worlds — the realm of humans and that of the mountain deity: yama-no-kami." Scott Schnell, Ph.D., Associate Professor Emeritus in Anthropology This post is only available to members.
Deer Wars
Therein lies the overarching question: what does society want our landscape to look like? We seem to be moving toward a future where, in the name of "rewilding," people are disassociating with the land. This post is only available to members.