Built to span the entire season, the Delta Wader offers waterfowlers reliable versatility from warm early season hunts through frigid late-season storms. A lightweight, warm and durable Lacrosse Aeroform insulated boot adds agility when trudging through the muck and is attached to the wader with advanced heat-activated technology for a strong and streamlined joint. The shins and knees are reinforced with a rugged foam pad to endure years of abuse breaking ice and busting through the brush. Proudly made in the USA and 100% serviceable, the Delta Wader is a game-changer for waterfowl hunters across all flyways, climates and conditions. Comes in both Marsh and Timber patterns.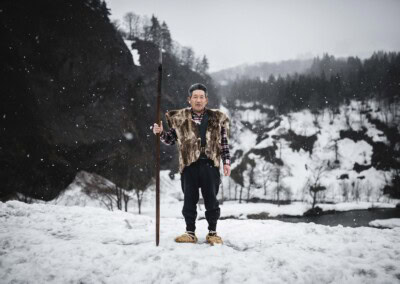 Matagi
"The word 'matagi' is derived from 'matagu', meaning to cross over, step over or straddle, bounding an image of people between two worlds — the realm of humans and that of the mountain deity: yama-no-kami." Scott Schnell, Ph.D., Associate Professor Emeritus in Anthropology This post is only available to members.
Deer Wars
Therein lies the overarching question: what does society want our landscape to look like? We seem to be moving toward a future where, in the name of "rewilding," people are disassociating with the land. This post is only available to members.