Seager X Stetson BULL SESSION 4x hat
---
Seager Co. and Stetson have teamed up to produce a fresh, yet timeless headpiece for the everyday outdoorsman. Seager aspires to exemplify the respected and spirited lifestyle of the traditional western culture. The Seager x Stetson 'Bull Session' , pulled from Stetson's early twentieth century archives features a cattleman crown and ribbon hat band, 3 1/2″ brim with Western flange and a custom Seager horseshoe pin for good luck. 4X quality wool felt, made in USA.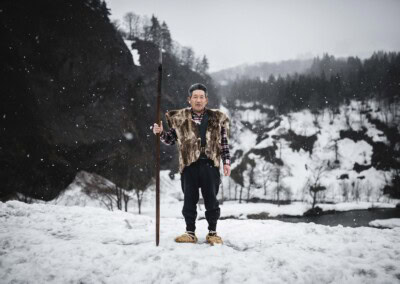 Matagi
"The word 'matagi' is derived from 'matagu', meaning to cross over, step over or straddle, bounding an image of people between two worlds — the realm of humans and that of the mountain deity: yama-no-kami." Scott Schnell, Ph.D., Associate Professor Emeritus in Anthropology This post is only available to members.
Deer Wars
Therein lies the overarching question: what does society want our landscape to look like? We seem to be moving toward a future where, in the name of "rewilding," people are disassociating with the land. This post is only available to members.