Polaris Sportsman XP 1000 Hunter Edition
---
By Brad Neathery  //  Photo Polaris
---
What do you get when you take the Sportsman XP1000, but hire a group of hunters to help you design the full experience of it? You get the Sportsman XP1000 Hunter Edition. This monster introduces a whole new category of ATVs to the table for the modern huntsman. From the new gun scabbard, to the built-in hand/thumb warmers, to the 2,500 lb. HD winch, it's the right machine for the job. Focus less on your transportation mode, and more on what you're going to be transporting.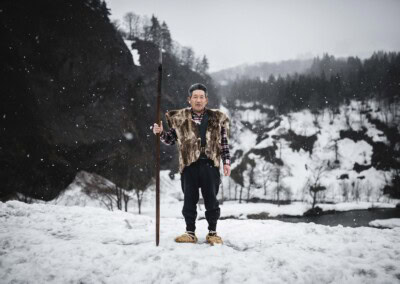 Matagi
"The word 'matagi' is derived from 'matagu', meaning to cross over, step over or straddle, bounding an image of people between two worlds — the realm of humans and that of the mountain deity: yama-no-kami." Scott Schnell, Ph.D., Associate Professor Emeritus in Anthropology This post is only available to members.
Deer Wars
Therein lies the overarching question: what does society want our landscape to look like? We seem to be moving toward a future where, in the name of "rewilding," people are disassociating with the land. This post is only available to members.