---
by Brad Neathery
---
Pladra fills the void between practical outdoor wear and head-turning apparel design. The Elli shirt is made from mid-weight, 100% cotton flannel. Each shirt contains a single chest pocket, matched on the plaid line for a clean, classic look. Custom artwork lines the inside of the collar and sleeves, giving it just enough character. This fit and silhouette is slightly slim for a modern look, but don't get us wrong, the Elli is first and foremost designed to be worn in the woods!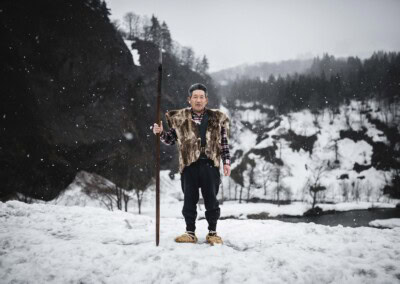 Matagi
"The word 'matagi' is derived from 'matagu', meaning to cross over, step over or straddle, bounding an image of people between two worlds — the realm of humans and that of the mountain deity: yama-no-kami." Scott Schnell, Ph.D., Associate Professor Emeritus in Anthropology This post is only available to members.
Deer Wars
Therein lies the overarching question: what does society want our landscape to look like? We seem to be moving toward a future where, in the name of "rewilding," people are disassociating with the land. This post is only available to members.