---
By Elliott Hillock  //  Photo  Josh Abel
---
Not just for those folks that are directionally challenged, On X Hunt App will elevate your hunting season by giving you advanced tools to make you a more effective predator. With features like aerial imagery with 24K topo overlay, custom waypoints, private land boundaries, and the ability to save maps and track your movement even while cell service is off-line, you'll be doing more hunting and less land-nav. With the option to choose one state or choose them all, this will be the best piece of gear you take to the field this year.
Lure of the Laguna
Lure of the Laguna is the first film in our four-part series with Lone Star Beer. Chapter One features angling savant Ben Paschal and his obsession with saltwater fly fishing on the coast of Texas. It's a story about hard work, dedication, and bailing on the internship his parents wanted him to take to follow his passion in the Laguna Madre.
El Observador
"El Observador" is a short documentary following wildlife cinematographer Austin Alvarado and explores his relationship with nature via his work pursuing black bears in Far West Texas. It is a visually stunning journey through the Big Bend region that highlights the incredible resilience of bears that have returned to this area. "El Observador" is a Modern Huntsman film presented by SWAROVSKI OPTIK.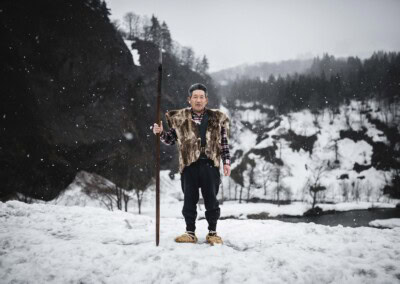 Matagi
"The word 'matagi' is derived from 'matagu', meaning to cross over, step over or straddle, bounding an image of people between two worlds — the realm of humans and that of the mountain deity: yama-no-kami." Scott Schnell, Ph.D., Associate Professor Emeritus in Anthropology This post is only available to members.