Mystery Ranch BEARTOOTH Pack
Lindsey Davis on a mule deer hunt with traditional bow in the American Prairie Reserve. Lindsey is wearing the MYSTERY RANCH Women's Pop Up 28 Pack in Foliage.



The BEARTOOTH 80 pack is built for the hunter who values organization and varied access to the essentials. Built on our new Guide Light MT™ Frame, this pack offers major load-hauling capability and features a quick-attach frame capture for easier Overload® feature usage. The unique 270° "duffel-style" zipper opening offers easy access no matter how it's packed – from the top, side, or bottom. Multiple pockets both outside and on the main opening's inside flap keep all the essentials close at hand.
Lure of the Laguna
Lure of the Laguna is the first film in our four-part series with Lone Star Beer. Chapter One features angling savant Ben Paschal and his obsession with saltwater fly fishing on the coast of Texas. It's a story about hard work, dedication, and bailing on the internship his parents wanted him to take to follow his passion in the Laguna Madre.
El Observador
"El Observador" is a short documentary following wildlife cinematographer Austin Alvarado and explores his relationship with nature via his work pursuing black bears in Far West Texas. It is a visually stunning journey through the Big Bend region that highlights the incredible resilience of bears that have returned to this area. "El Observador" is a Modern Huntsman film presented by SWAROVSKI OPTIK.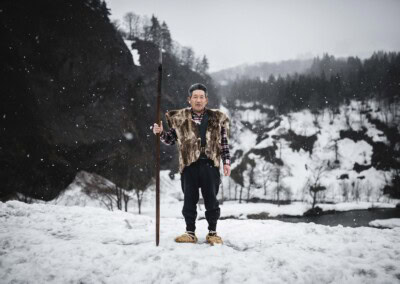 Matagi
"The word 'matagi' is derived from 'matagu', meaning to cross over, step over or straddle, bounding an image of people between two worlds — the realm of humans and that of the mountain deity: yama-no-kami." Scott Schnell, Ph.D., Associate Professor Emeritus in Anthropology This post is only available to members.