MTN OPS Slumber Deep Sleep Recovery
PHOTOGRAPHY COURTESY OF MTN OPS
---
Slumber™ contains Melatonin + Magnesium—the combination of these two ingredients support a stress free, relaxing deep sleep. Melatonin supports regular sleep & wake cycles while calming the body and mind, eliminating anxiety for optimized night-time recovery. Melatonin safely and effectively restores balance to the body's circadian rhythm, during night-time achieving a restful night's sleep, while keeping your biological clock ticking throughout a long-healthy life span. Magnesium helps activate neurotransmitters that are responsible for calming the body and the mind. In order to fall asleep and stay asleep, your body and brain need to relax. On a chemical level, magnesium aids this process by activating the parasympathetic nervous system, the system responsible for getting you calm and relaxed. It also regulates the hormone melatonin, which guides sleep-wake cycles in your body. Second, this mineral binds to gamma-aminobutyric acid (GABA) receptors. GABA is the neurotransmitter responsible for quieting down nerve activity. By helping to quiet the nervous system, magnesium helps prepare your body and mind for sleep.
Full list of features can be found on the MTN OPS product page.
Benefits
Sleep (Deep & Restful)

Reduce Stress

Calming (Anti-Anxiety)

Muscle Recovery

Amazing & Enjoyable Taste

Safe for men and women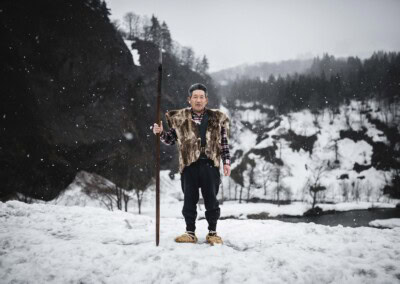 Matagi
"The word 'matagi' is derived from 'matagu', meaning to cross over, step over or straddle, bounding an image of people between two worlds — the realm of humans and that of the mountain deity: yama-no-kami." Scott Schnell, Ph.D., Associate Professor Emeritus in Anthropology This post is only available to members.
Deer Wars
Therein lies the overarching question: what does society want our landscape to look like? We seem to be moving toward a future where, in the name of "rewilding," people are disassociating with the land. This post is only available to members.