Mission Mercantile Bird Bag Trio
---
By Elliott Hillock  //  Photo Mission Mercantile
---
There's a certain nervousness that accompanies a fast-paced dove hunt.  Scrambling for your reloads as the next wave of birds is almost on top of you – you don't need the added stress of gangly flaps.  Field the Bird Bad Trio and let its magnetic catches keep you drawing shells and stuffing birds better than any shooter on the line.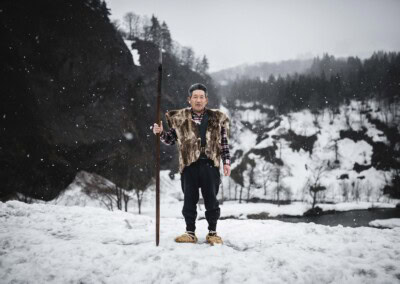 Matagi
"The word 'matagi' is derived from 'matagu', meaning to cross over, step over or straddle, bounding an image of people between two worlds — the realm of humans and that of the mountain deity: yama-no-kami." Scott Schnell, Ph.D., Associate Professor Emeritus in Anthropology This post is only available to members.
Deer Wars
Therein lies the overarching question: what does society want our landscape to look like? We seem to be moving toward a future where, in the name of "rewilding," people are disassociating with the land. This post is only available to members.