Maven RS.2 Ultralight Riflescope
Photography by Maven
---
The RS.2 Ultralight Riflescope was designed for the hunter who knows the end of the road is only the beginning of the hunt. The 2X-10X zoom range covers almost any hunting situation and ED glass provides true color rendering and maximizes light transmission through a 38mm objective lens. Capped MOA turrets provide 0.25 MOA per click adjustments and the magnification ring offers buttery smooth zoom adjustments. Just like the RS.1, the RS.2 features durable anodizing to resist wear, and the precision-milled adjustments are easy to grab with gloves during those cold, late-season mornings. Weighing in at only 12.4 oz., the RS.2 is the perfect match for that ultralight mountain rifle you've been dreaming about.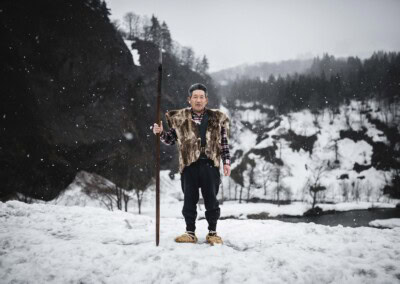 Matagi
"The word 'matagi' is derived from 'matagu', meaning to cross over, step over or straddle, bounding an image of people between two worlds — the realm of humans and that of the mountain deity: yama-no-kami." Scott Schnell, Ph.D., Associate Professor Emeritus in Anthropology This post is only available to members.
Deer Wars
Therein lies the overarching question: what does society want our landscape to look like? We seem to be moving toward a future where, in the name of "rewilding," people are disassociating with the land. This post is only available to members.