Story by Byron Pace
Entire article can be found in Modern Huntsman Volume 8, Page 92
Bibliography:
[1] Charles A. Emogor, Daniel J. Ingram, Lauren Coad, Thomas A. Worthington, Andrew Dunn, Inaoyom Imong, Andrew Balmford. The scale of Nigeria's involvement in the trans-national illegal pangolin trade: Temporal and spatial patterns and the effectiveness of wildlife trade regulations. Biological Conservation, 2021; 264: 109365 DOI: 10.1016/j.biocon.2021.109365
[2] Heinrich, S. et al. (2016) 'Where did all the pangolins go? International CITES trade in pangolin species', Global Ecology and Conservation, 8, pp. 241–253. doi: 10.1016/j.gecco.2016.09.007.
[3] https://www.traffic.org/news/significant-seizure-ahead-of-world-rhino-day-highlight-southeast-asias-key-trafficking-role/
[4] TRAFFIC is a Wildlife Trade Monitoring Network established in 1976 as a collaboration between the World Wide Fund for Nature (WWF) and the International Union for the Conservation of Nature (IUCN)
[5] World Health Organisation
[6] Roe, D. et al. (2020) 'Beyond banning wildlife trade: COVID-19, conservation and development', World Development, 136, p. 105121. doi: 10.1016/j.worlddev.2020.105121.
[7] Food and Agriculture Organisation of the United Nations (FAO)
[8] https://ourworldindata.org/fish-and-overfishing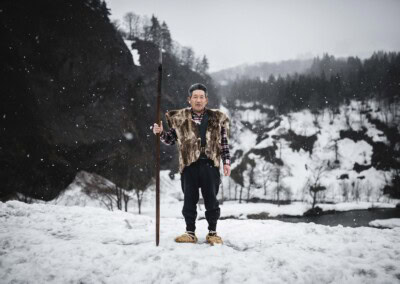 Matagi
"The word 'matagi' is derived from 'matagu', meaning to cross over, step over or straddle, bounding an image of people between two worlds — the realm of humans and that of the mountain deity: yama-no-kami." Scott Schnell, Ph.D., Associate Professor Emeritus in Anthropology This post is only available to members.
Deer Wars
Therein lies the overarching question: what does society want our landscape to look like? We seem to be moving toward a future where, in the name of "rewilding," people are disassociating with the land. This post is only available to members.