Shop the Windrose product Family available from
---
Men's Windrose Mossy Oak Break-Up
Women's Windrose Realtree Edge
Women's Windrose Midnight
Lacrosse combined a rugged leather and textile upper with a lightweight, comfortable platform underfoot to create an all-purpose hunting boot with an athletic feel. Its DuraFit heel cup wraps your heel in a rubber shell for added durability as well as support and stability on uneven terrain. This boot is 100% waterproof, thanks to its Dry-Core® lining, and is available with Thinsulate™ Ultra Insulation, perfect for late season hunts. Head out to the woods in confidence and let the wind be your guide.
Lure of the Laguna
Lure of the Laguna is the first film in our four-part series with Lone Star Beer. Chapter One features angling savant Ben Paschal and his obsession with saltwater fly fishing on the coast of Texas. It's a story about hard work, dedication, and bailing on the internship his parents wanted him to take to follow his passion in the Laguna Madre.
El Observador
"El Observador" is a short documentary following wildlife cinematographer Austin Alvarado and explores his relationship with nature via his work pursuing black bears in Far West Texas. It is a visually stunning journey through the Big Bend region that highlights the incredible resilience of bears that have returned to this area. "El Observador" is a Modern Huntsman film presented by SWAROVSKI OPTIK.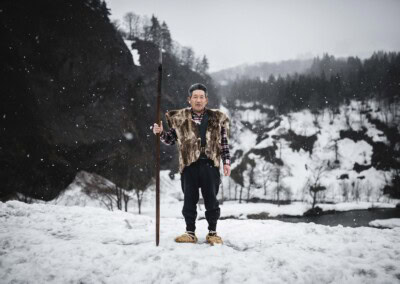 Matagi
"The word 'matagi' is derived from 'matagu', meaning to cross over, step over or straddle, bounding an image of people between two worlds — the realm of humans and that of the mountain deity: yama-no-kami." Scott Schnell, Ph.D., Associate Professor Emeritus in Anthropology This post is only available to members.