Irish Setter Wingshooter 894
---
By Elliott Hillock  //  Photo Josh Abel
---
You know the feeling of waking up in the morning and thinking: man, this bed feels amazingly comfy? It's like that, but for your feet.  When you're logging miles in the field, your feet will stay dry while the prairie sole lets you easily slip through upland grasses. Treating yourself to a pair of these boots should also have you feeling philanthropic.  Irish Setter is a national sponsor of Pheasants Forever & Quail Forever, the nation's largest nonprofit dedicated to upland habitat conservation.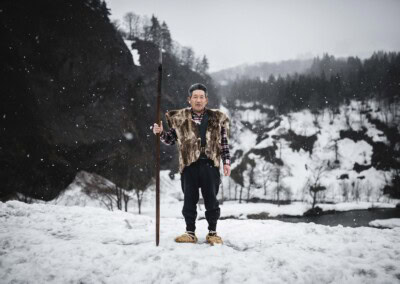 Matagi
"The word 'matagi' is derived from 'matagu', meaning to cross over, step over or straddle, bounding an image of people between two worlds — the realm of humans and that of the mountain deity: yama-no-kami." Scott Schnell, Ph.D., Associate Professor Emeritus in Anthropology This post is only available to members.
Deer Wars
Therein lies the overarching question: what does society want our landscape to look like? We seem to be moving toward a future where, in the name of "rewilding," people are disassociating with the land. This post is only available to members.