---
Gunner Kennels are notorious for their ridiculously durable dog kennels, designed for both safety & comfort for a dog of any size and brute. The G1™ is the market's only double-wall rotomolded dog crate, and the patented design comes with a lifetime warranty. It has been tested to withstand over 4,000 lbs of force, a 12-gauge shotgun at 7 steps, a 200­+ foot cliff drop, and 630 lbs dropped from 8'4" — yeah, this thing is no joke.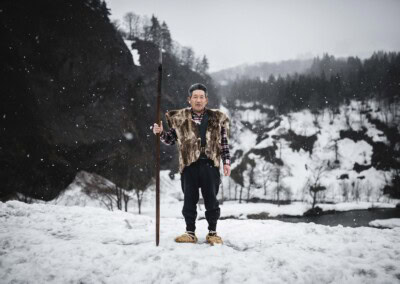 Matagi
"The word 'matagi' is derived from 'matagu', meaning to cross over, step over or straddle, bounding an image of people between two worlds — the realm of humans and that of the mountain deity: yama-no-kami." Scott Schnell, Ph.D., Associate Professor Emeritus in Anthropology This post is only available to members.
Deer Wars
Therein lies the overarching question: what does society want our landscape to look like? We seem to be moving toward a future where, in the name of "rewilding," people are disassociating with the land. This post is only available to members.