Gränsfors Bruk Wildlife Hatchet
---
by Brad Neathery  //  Photo  Josh Abel
---
With over 100 years of quality craftsmanship, Gränsfors Bruk has become quite the household name in the handmade axe space. Based out of Sweden, every axe is specifically designed to meet a particular function, with an intentionality to the specific area of use. The Gränsfors Wildlife Hatchet is a traditional scouting and camping axe, with a longer handle that lends the axe more power, not least when felling trees. Practical for carrying in your rucksack in the field when you need a small axe with plenty of power.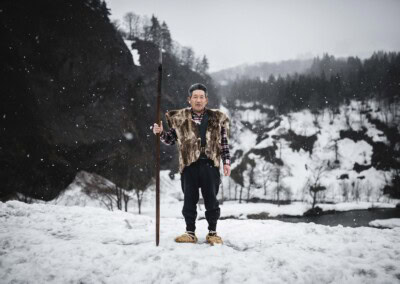 Matagi
"The word 'matagi' is derived from 'matagu', meaning to cross over, step over or straddle, bounding an image of people between two worlds — the realm of humans and that of the mountain deity: yama-no-kami." Scott Schnell, Ph.D., Associate Professor Emeritus in Anthropology This post is only available to members.
Deer Wars
Therein lies the overarching question: what does society want our landscape to look like? We seem to be moving toward a future where, in the name of "rewilding," people are disassociating with the land. This post is only available to members.