This is a recipe that was created by Danny Christensen from the hunt in the story Canadian Goose.
Click below to read the story.
---
Ingredients
2 pounds of goose breast
1 big white onion
½ supressa sausage
2 handfulls of mushrooms
1 handfull of fresh marjoram
48 oz of goose, duck or vegetable broth
1 good ale or stout beer
3 big spoons of butter
1 whole fennel

1 celery
4 carrots
2 tomatoes
1 small red cabbage
½ lemon
4 branches of tarragon
1 branch of dill
salt and pepper
Directions
Dice the goose breast 1″ x 1″ and brown the meat in a pan with 2 big spoons of butter over high heat.

Roughly chop the onion and sausage and clean the mushrooms. Saute all three ingredients in a big pot over medium high heat in 1 big spoon of butter.

Break the Marjoram over the pot and put it in.

Add the broth and beer.

Roughly chop fennel, celery, carrots, tomatoes and cabbage and add to the pot.

Squeeze the half lemon into the pot.

Add tarragon and chopped dill.

Add the browned goose meat and all the nice juices.

Turn heat down to medium and let it simmer for 3-8 hours and remember to stir.

Add salt and pepper after taste.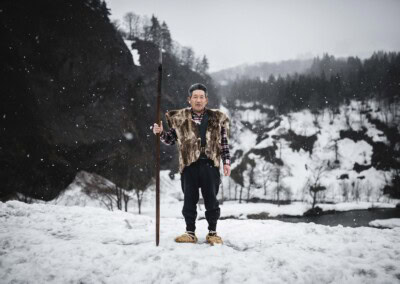 Matagi
"The word 'matagi' is derived from 'matagu', meaning to cross over, step over or straddle, bounding an image of people between two worlds — the realm of humans and that of the mountain deity: yama-no-kami." Scott Schnell, Ph.D., Associate Professor Emeritus in Anthropology This post is only available to members.
Deer Wars
Therein lies the overarching question: what does society want our landscape to look like? We seem to be moving toward a future where, in the name of "rewilding," people are disassociating with the land. This post is only available to members.