---
Combining map-guided trail navigation with two-way radio communication, the Rino 755t handheld brings a whole new level of confidence to your outdoor adventures. This little gem allows you to communicate by voice or text (with extended range, up to 20 miles), pinpoint your position, geotag pictures, see your surroundings, monitor the weather, among other things, all from a single device.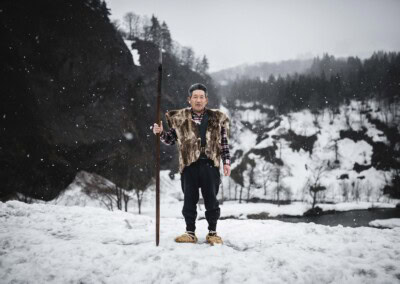 Matagi
"The word 'matagi' is derived from 'matagu', meaning to cross over, step over or straddle, bounding an image of people between two worlds — the realm of humans and that of the mountain deity: yama-no-kami." Scott Schnell, Ph.D., Associate Professor Emeritus in Anthropology This post is only available to members.
Deer Wars
Therein lies the overarching question: what does society want our landscape to look like? We seem to be moving toward a future where, in the name of "rewilding," people are disassociating with the land. This post is only available to members.