Ancestral Blends
Ancestral Blends are developed to conveniently incorporate the nourishing properties of organ meats into a modern diet. With careful attention to detail, Force of Nature created a product that has comparable taste and texture to what you would expect with regular ground meat while enjoying the health benefits of their most nutrient dense product. Regenerative, grass-fed, grass-finished.
Bison Bacon Patties
Perhaps the most memorable meat you will ever eat, our Bison Bacon Burgers are legendary. By combining the nourishing properties of lean grass fed bison with the flavorful and moist nature of bacon, these pre-made burger patties are conveniently ready for you to toss onto a hot grill or skillet and quickly prepare a meal you will never forget.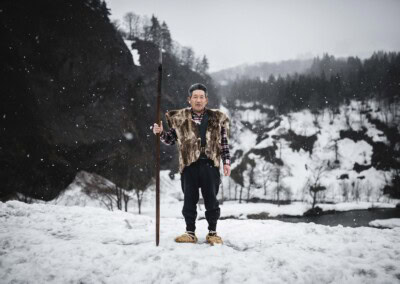 Matagi
"The word 'matagi' is derived from 'matagu', meaning to cross over, step over or straddle, bounding an image of people between two worlds — the realm of humans and that of the mountain deity: yama-no-kami." Scott Schnell, Ph.D., Associate Professor Emeritus in Anthropology This post is only available to members.
Deer Wars
Therein lies the overarching question: what does society want our landscape to look like? We seem to be moving toward a future where, in the name of "rewilding," people are disassociating with the land. This post is only available to members.