---
by Tyler Sharp  //  Photo  Josh Abel
---
Sometimes you just need to write it down the old-fashioned way, and Field Notes are perfect for just that. The smaller size allows it to fit in a shirt or back pocket, and these in particular feature a cherry wood veneer cover, which could double as tinder in a pinch. There are 48 pages of 3/16" graph paper between the covers, so you can plot your course, mark trailcam or game sign locations, or poorly sketch the bull elk you saw while scouting. Printed and bound in the USA, you'll be glad you took one in the field with you. Just don't forget a writing utensil.
Lure of the Laguna
Lure of the Laguna is the first film in our four-part series with Lone Star Beer. Chapter One features angling savant Ben Paschal and his obsession with saltwater fly fishing on the coast of Texas. It's a story about hard work, dedication, and bailing on the internship his parents wanted him to take to follow his passion in the Laguna Madre.
El Observador
"El Observador" is a short documentary following wildlife cinematographer Austin Alvarado and explores his relationship with nature via his work pursuing black bears in Far West Texas. It is a visually stunning journey through the Big Bend region that highlights the incredible resilience of bears that have returned to this area. "El Observador" is a Modern Huntsman film presented by SWAROVSKI OPTIK.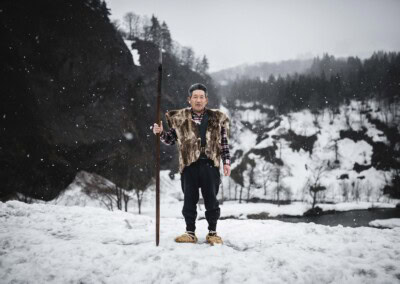 Matagi
"The word 'matagi' is derived from 'matagu', meaning to cross over, step over or straddle, bounding an image of people between two worlds — the realm of humans and that of the mountain deity: yama-no-kami." Scott Schnell, Ph.D., Associate Professor Emeritus in Anthropology This post is only available to members.