---
By Brad Neathery  //  Photo  Josh Abel
---
While this drone is a filmmaker's dream, it can also be a hunter's most resourceful tool. Whether you're scouting your property or filming your hunt, every hunt, no doubt, is enriched by the DJI Mavic Pro. This drone can fold up and fit into a case the size of a large book, yet shoots in 4K and has the video quality and features that would make your grandma's head spin. Not to mention, the price is right.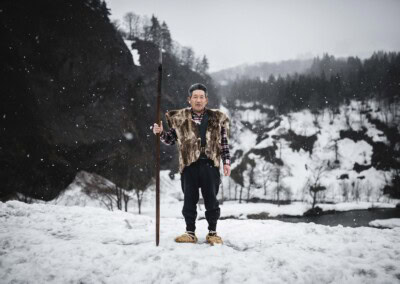 Matagi
"The word 'matagi' is derived from 'matagu', meaning to cross over, step over or straddle, bounding an image of people between two worlds — the realm of humans and that of the mountain deity: yama-no-kami." Scott Schnell, Ph.D., Associate Professor Emeritus in Anthropology This post is only available to members.
Deer Wars
Therein lies the overarching question: what does society want our landscape to look like? We seem to be moving toward a future where, in the name of "rewilding," people are disassociating with the land. This post is only available to members.