---
Say hello to CHAMA's newest release; the Shadow Black chair. The premium All-Terrain Swivel Chair has taken design and utility to a whole new level. With its signature 360 swivel, telescoping legs that level to any terrain, and convertible, modular nature, it is the most versatile chair on the market. This chair has unmatched durability and weighs only 8lbs, making it ridiculously easy to pack and carry. Every purchase includes their premium travel bag with accessory pockets. All fabrics are coated with durable water repellent (DWR) and UV treatments. You'll want to get into one of these.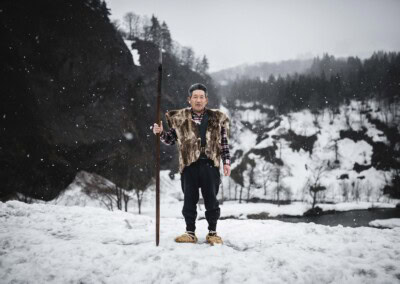 Matagi
"The word 'matagi' is derived from 'matagu', meaning to cross over, step over or straddle, bounding an image of people between two worlds — the realm of humans and that of the mountain deity: yama-no-kami." Scott Schnell, Ph.D., Associate Professor Emeritus in Anthropology This post is only available to members.
Deer Wars
Therein lies the overarching question: what does society want our landscape to look like? We seem to be moving toward a future where, in the name of "rewilding," people are disassociating with the land. This post is only available to members.