---
Photography by David Rasmus
---
Say hello to CHAMA, the all-terrain swivel chair the industry has been starving for. Designed specifically for the outdoorsman, it is high-performance, lightweight, durable, and virtually silent, not to mention that it's ridiculously comfortable. CHAMA chairs are constructed of premium materials that make the chairs extremely lightweight (unbelievable 8lbs.), incredibly durable, remarkably compact and amazingly quiet. CHAMA comes in 2 colors – Vintage Camo and Wolf Grey. For today, we're only featuring Camo. Cheers to CHAMA.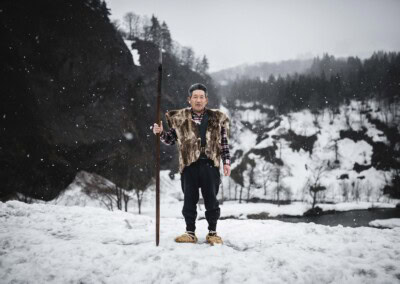 Matagi
"The word 'matagi' is derived from 'matagu', meaning to cross over, step over or straddle, bounding an image of people between two worlds — the realm of humans and that of the mountain deity: yama-no-kami." Scott Schnell, Ph.D., Associate Professor Emeritus in Anthropology This post is only available to members.
Deer Wars
Therein lies the overarching question: what does society want our landscape to look like? We seem to be moving toward a future where, in the name of "rewilding," people are disassociating with the land. This post is only available to members.