Beretta 686 Silver Pigeon I Over & Under Shotgun
---
by Elliott Hillock  //  Photo  Josh Abel
---
Beautiful. Functional. Equally at home dusting sporting clays or helping fill your bag limit, the Silver Pigeon I gets the job done gracefully. Built on the legendary 686 action, this shotgun will be the one you consistently reach for, like your favorite pair of boots.  And, at a price that won't break the bank, you'll be proud to pass it down to Jr. one day.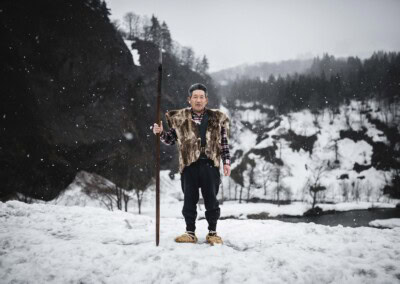 Matagi
"The word 'matagi' is derived from 'matagu', meaning to cross over, step over or straddle, bounding an image of people between two worlds — the realm of humans and that of the mountain deity: yama-no-kami." Scott Schnell, Ph.D., Associate Professor Emeritus in Anthropology This post is only available to members.
Deer Wars
Therein lies the overarching question: what does society want our landscape to look like? We seem to be moving toward a future where, in the name of "rewilding," people are disassociating with the land. This post is only available to members.