---
By Tyler Sharp  //  Photo Barrel Band
---
Let's face it, very few guys are actually excited about the design of their wedding band. I literally can't think of one guy I know who boasts about their ring, but Barrel Band might actually change that. Concepted by two sportsman friends, these rings are cut directly from stainless steel shotgun barrels, and sized to fit via a 14 carat white, yellow gold, or platinum silver insert, which are both industry innovations themselves. Made in the USA, and backed by over 70 years of family jewelery making experience, these rings are of the highest quality, and pretty damn cool too. I'm not married yet (much to the dismay of my baby crazy grandparents), but I'd wear one of these rings regardless, as a bit of classy flare straight from the field.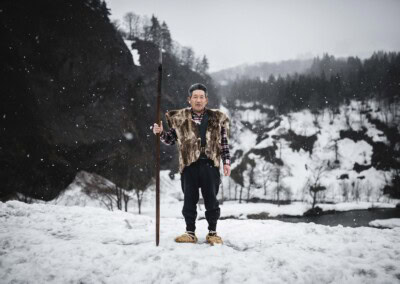 Matagi
"The word 'matagi' is derived from 'matagu', meaning to cross over, step over or straddle, bounding an image of people between two worlds — the realm of humans and that of the mountain deity: yama-no-kami." Scott Schnell, Ph.D., Associate Professor Emeritus in Anthropology This post is only available to members.
Deer Wars
Therein lies the overarching question: what does society want our landscape to look like? We seem to be moving toward a future where, in the name of "rewilding," people are disassociating with the land. This post is only available to members.