Ball & Buck Upland Jacket 2.0
---
---
Only when you feel the weight of the Waxed Cotton Shell on your shoulders or the texture of the Whale Corduroy Collar on the back of your neck do you truly understand how special this garment is. The Upland Jacket is the Ball and Buck philosophy manifest: American-Made, crafted with a marriage of function and timeless design, and created from quality material that guarantees use from generation to generation.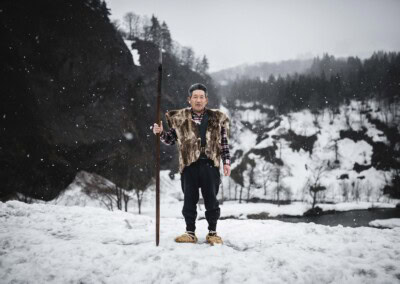 Matagi
"The word 'matagi' is derived from 'matagu', meaning to cross over, step over or straddle, bounding an image of people between two worlds — the realm of humans and that of the mountain deity: yama-no-kami." Scott Schnell, Ph.D., Associate Professor Emeritus in Anthropology
Deer Wars
Therein lies the overarching question: what does society want our landscape to look like? We seem to be moving toward a future where, in the name of "rewilding," people are disassociating with the land.