---
Cole Kramer was ready to take on one of the hardest mountain hunts in the world – brutal elements and all. But it wasn't just the trophy-sized blue sheep that drove him there, it was the hunt for the entire experience – the arduous journey, the unique culture, and the incredible people he'd meet along the way. See YETI's latest film, directed by Renan Ozturk & Anson Fogel.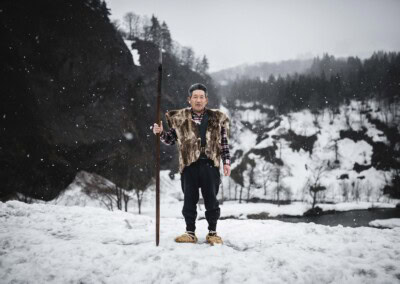 Matagi
"The word 'matagi' is derived from 'matagu', meaning to cross over, step over or straddle, bounding an image of people between two worlds — the realm of humans and that of the mountain deity: yama-no-kami." Scott Schnell, Ph.D., Associate Professor Emeritus in Anthropology This post is only available to members.
Deer Wars
Therein lies the overarching question: what does society want our landscape to look like? We seem to be moving toward a future where, in the name of "rewilding," people are disassociating with the land. This post is only available to members.