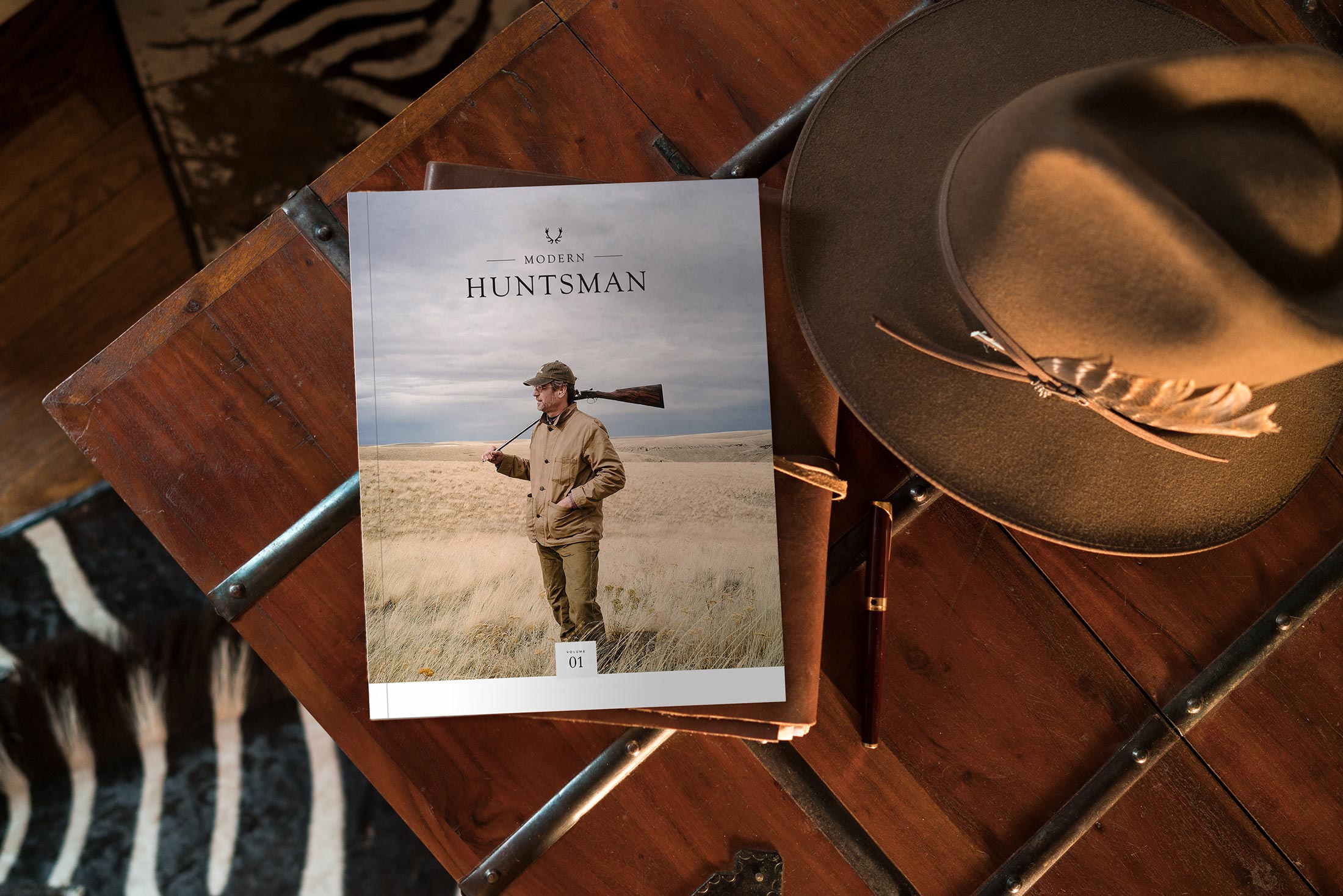 Modern Huntsman Magazine is live on kickstarter
a Mission in print
Our team is so excited to finally introduce this project to the world, and whether you're just finding out about Modern Huntsman, or you've followed us from the beginning, we sure are glad you're here. Come early 2018, we will be releasing something that the hunting industry has long been overdue for.
For those of you who don't know, Modern Huntsman is a biannual publication, and online forum for like minded conservationists, creatives, and outdoor enthusiasts. Born out of frustration with the way hunting is often mis-represented, this publication will be told from the perspective of hunting purists and philosophers, unaltered by the skews of mainstream media, misinformed emotional rants, and corporate interests.
In short, we'll be returning to the root traditions, in hopes of improving the perception of hunting in our modern society. We've received an overwhelming amount of support since we started showcasing work last year, and while we have some great forward momentum, we really need your help to get this first issue to print.
Kickstarter is all or nothing. we need at least 100% of our goal met to go to print. backing starts at $1.
Press & Media
The only way we can achieve, or even surpass our Kickstarter goal, and get this magazine to print, is with the help and support of you guys. We've got to get the word out there, in as many forums as we can. Press doesn't just mean big media, and can be as simple as an email, newsletter, Facebook post, or phone calls to local shops you'd like to see the magazine in. Whether you have a friend, family member, coworker, or a random person you just met on the street who shared a frustration with the way hunting is often mis-represented, the goal is to allow any of you to share this mission with conviction, as easily as possible.
For those of you interested in helping spread the word about Modern Huntsman, we have created some resources to make it easier to spread the world in whatever avenue you feel is best.
Thanks in advance for your help!
Progress
So that we're all on the same page, we'll be daily updating our progress to show how much of the project has been funded on Kickstarter, and how far we have left to go.
modern huntsman volume one has been funded!
Kickstarter Goal ($75,000)